Learn how my Grammar Breakdown Method will help you speak REAL German, without being nervous!
Dear German Learner,
Congratulations on choosing to finally learn German so that you can express yourself in many situations!
If you are here, I guess you…
You can understand me on the podcast pretty well, but you can't understand German movies and TV shows without subtitles. 
When you try to speak in German, you forget the words you want to say.
You feel embarrassed that you can't express yourself completely.
No worries! Millions of German learners from all over the world struggle with these things.
Let me show you why…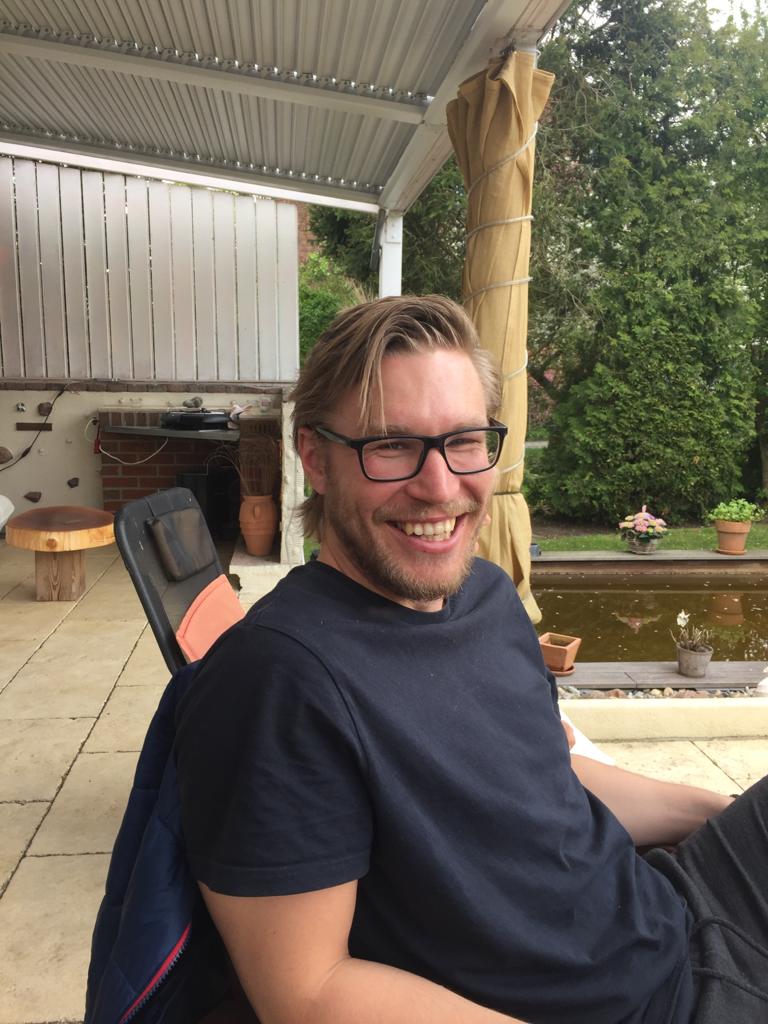 Why Speaking "REAL" German is HARD
Have you ever listened to a German song or heard some coworkers speaking in German and thought, "This is totally different from what I learned in school!"?
Then you are learning "classroom German" not real German…
The problem with learning German that's not real, is that you also start speaking that way…
Your speech will seem unnatural and formal. You won't be yourself in German… you will be more like a robot.
Oh no!
Maybe that is why only 2.5% of high school students claim to "speak a foreign language well" after studying language in the classroom!
What an awful waste of time, effort, and energy! Don't you think?
What if you could learn to confidently say exactly what you want to say in German?
What if you could speak comfortably about any topic? You could make friends with people around the world and share your culture with them.
Imagine if every time your boss, coworkers, and clients spoke to you in German, you answered easily and professionally. You could make more money and avoid feeling embarrassed.
Wouldn't that be great?
Maybe you are thinking, "Tom, HOW is this possible?"
Well I'm glad you asked!
Hi, I'm your German friend Tom!
After working in the investment industry for many years I decided to change my life and travel with my girlfriend. While travelling around the world in 2019 I started to teach my native language German. I now run one of the biggest podcasts to help German learners to speak German for career and daily life with hundreds of students in my private courses.
Here is what some of my 400.000 podcast listeners say about my German lessons:
You are protected by my
30-Day Money Back Guarantee
Do you feel hesitant about joining the course? Don't want to lose your money?
I feel so confident that you will LOVE the "Everyday German Course", express yourself clearly in German, speak with friends in German from around the world, and finally be able to watch movies and TV shows without subtitles that I want to offer you a no-risk 30-day money back guarantee. 
Simply send me an email within 30 days of your purchase, and I will give you 100% of your money back immediately. No hassle. No problems.
Join today with no risk!
Here's Everything You Get
in the "Everyday German Course"


30+ Lessons about every day situations.
I recommend studying one module per week, so you will have all the German lessons you need for the next 30 days and more!


Each module includes:


Vocabulary lessons
based on the most important vocabulary from the conversation so that you don't waste time studying unimportant words.


Grammar to understand the foundational and intermediate grammar to help you be more confident in the use of the German language.


Phrases that will help you to put everything in context so that the vocabulary and grammar makes actually sense.


Exercises to strengthen your understanding of the topics and to recap what we have learned.
Lifetime access so you can review whenever you want.
Frequently Asked Questions
What exactly will you teach me?
You will learn vocabulary, grammar and pronunciation that native German speakers use.
When are the lessons taking place?
You decide the pace and can take each lesson at the time you prefer.
How long do I have access to the course?
As long as you want. You can always access the course.
What if I do not like the course?
If you are unhappy with the course then contact me in the first 30 days and I will give you a full refund.
How much is the course?
The Everyday German Course is a one-time payment of 70€. You get a lifetime access of the course material.